Wow, hard to believe another week passed by again. I have met so many nice people through Friday Follow. I look forward to Fridays. Well, thanks for joining the party, do tell a friend. Have a great weekend.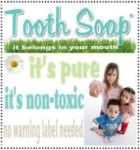 Here's how YOU can join the Friday Follow celebration:
•* Link up your blog name and URL using the MckLinky below. Only need to add on one blog to be seen on all the blog hops.
•* Grab the Friday Follow and Sponsor buttons and include both on your Friday Follow blog post.
•* Follow the Friday Follow hostesses listed in the first 3 slots.
•* Follow as many other blogs on the linky as you'd like
•* Take a moment to comment on the blogs telling them you're from Friday Follow
•* Follow back if you like, when you get a new follower through Friday Follow